A small celebration for the 3 of us as Jayden did his health review with the specialist this morning and was given the green light to resume his routine before he was brought down by the infection.
A x-ray was taken and we had a good 20mins talk with the specialist to discuss about Jayden's recovery progress. The specialist said Jayden looks clinically good and the x-ray showed that his infection has clear up quite a bit. Comparing it to the first initial x-ray taken upon his admission to the hospital, it sure does showed a great improvement! Upon the completion of the course of antibiotics (which the last dose will be this Saturday night) he will be good to go back to school!
A call for celebration! *Freedom! ~ Freedom!!!!*
So Ed and I decided to have a good lunch after the review! We went 新旺茶餐厅 to pig out! Sorry I dun hv pictures to show because we were so busy eating! Jayden ate quite a bit of 猪扒饭 and his favorite toast bread with butter and maple syrup!
These pictures were taken at Haagen-Dazs, right after our pigged out lunch. I had promised Jayden that I would bring him for ice cream if the doctor said he's well enough to eat it. Ed couldn't eat anymore so Jayden and I had the ice-cream all by ourselves! We each chose one of our favorite flavor and Jayden finally had his strawberry!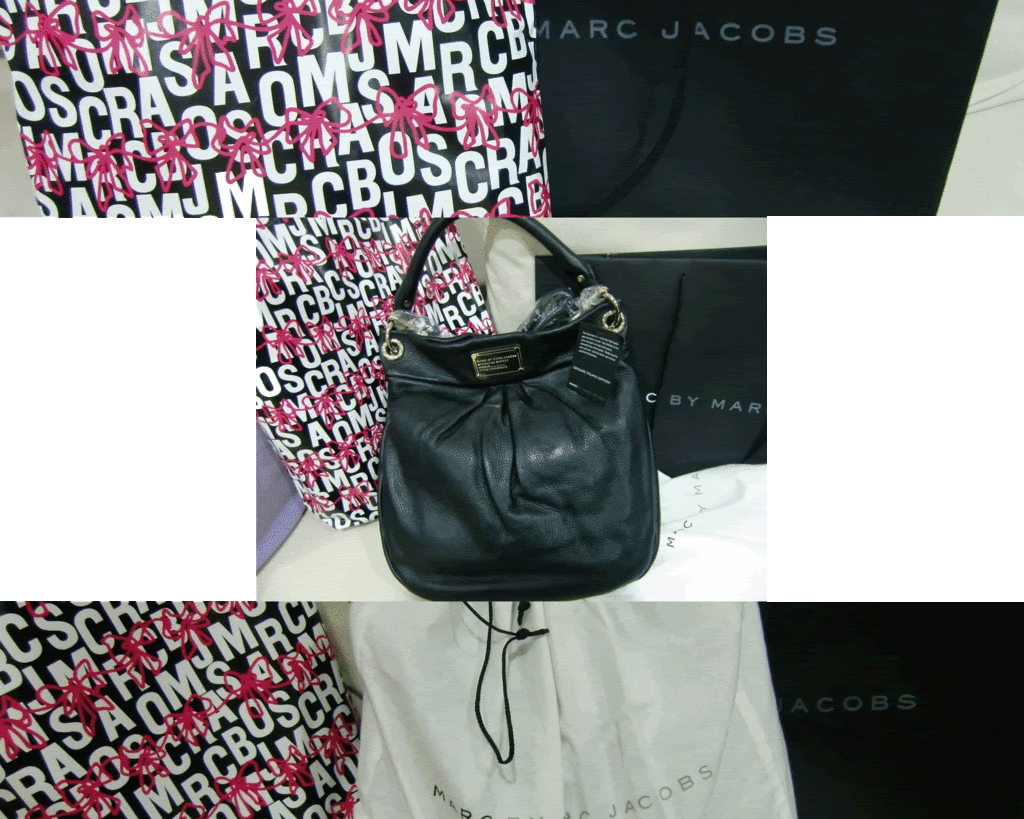 And finally the Marc by Marc Jacob Hobo bag that I've been eyeing on for while! I finally got it! Thanks to Ed for buying it as my belated birthday present and Jenny for helping me to pick it up and having it nicely wrapped up with not just normal wrapping paper but with Marc Jacob wrapper!
Quite a good buy consider that it's full leather and for less than $900. The size and shape is just right for a Hobo that I've been searching for. Now is to find the right time for me to 开张 this bag!
Finally, I think we can all put a closure to this hospital incident. From now on, lots of Pediasure, fish, meat and fresh fruits (specially mentioned by the specialist) for Jayden.
Hopefully with a improved diet, Jayden's immune system will be stronger. 真的是昂贵的教训!